Many people set a new year's resolution to eat healthier and lose weight, but that wasn't my resolution. I started exercising six weeks (November 2018) after my gastric sleeve surgery when I received clearance from my doctor. I started working out on my own, but I knew I was less likely to remain consistent long term if I was not a part of a community.
I joined a gym in December 2018 and noticed that classes were offered at 5:15 am and decided to try them in January 2019. I set multiple alarms (4:15, 4:20, 4:30, 4:45, and 5:00 am) for the gym. I had no idea how much my life would change. I did not plan to wake up at the crack of dawn to exercise. In the beginning, it was challenging, and when I missed morning classes, I attended the evening classes. Eventually, I started noticing that I preferred to complete my workout in the morning and use my evenings to relax.
I set boundaries for myself that included being in bed by 8:00 pm during the week, and putting my phone on do not disturb from 9:00 pm to 8:00 am. If I wanted to continue to exercise at 5:15 am, I could not allow myself to be available to everyone, scroll on social media, or do work after midnight. My friends will tell you that I do not play about my bedtime.
One year later and I've lost 25.6 pounds since joining my gym, and I lost 42 pounds before joining. I was working out consistently (five days a week for one hour) but I hit a stall for six months and eventually gained close to 10 pounds. I scheduled an appointment with my nutritionist, and she told me to increase my protein, and the weight started falling off again. Here are a few things I've learned over the last year.
Productivity Increased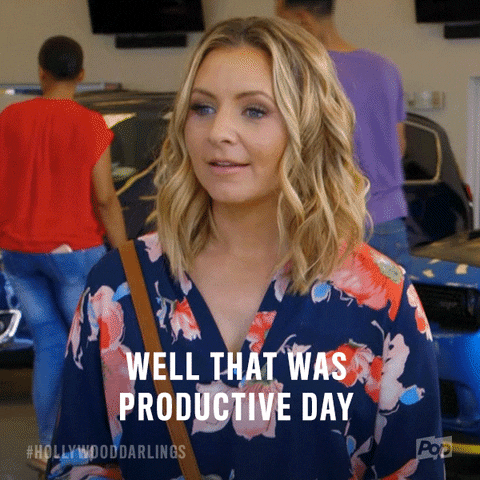 The famous quote on social media says, "We all have the same 24 hours in the day as Beyonce." And while I do not have the money or resources like Beyonce, I can do a better job at managing my time to ensure I am getting the most out of my day. Last year, I published my first book, produced a weekly podcast, obtained two mental health certifications, and provided communications consulting to a non-profit. I also organized multiple book signings, supported a mental health research project that included working with clients who live with mental and substance use disorders. Guess what? I did not have to sacrifice my sleep or rest as I enjoyed summer trips with friends and had plenty of days where I laid in bed and binged shows on Netflix.
Excuses Hold You Back